Add a little French spark to your date and who knows, fireworks may be in store for you!
Worrying about how to make that date night special? You've already done the local hot spots, all the restaurants that are well known and cuisines that are regularly a part of your life. Since we are out to make every date count, lets make it special. Why not try something new? Something French…mmmmm…
"Can we talk over dinner? "
Sounds simple enough for a pick up line. And bravo, on getting that date!
Well, here is why you should take your date to a French restaurant and give your special someone a night to remember. With their sense of style, food and wine and your own touch to the special day, you could set a new standard in your dating world.
1. Flavorful food
It is said that,"The way to a man's heart is through his stomach!". And its no secret that women love great food as well. A French restaurant will entice you with flavors that will leave you wanting more. Think ratatouille, crêpes, crème brûlée… And then of course, you can show off your daredevil side by experimenting with all the fancy named food.
2. Delicious Wine
Trust the French when it comes to wine! There is a wine of every flavor, for every occasion, for every food and for every palate in the French world making for a memorable experience. And you could always flaunt your knowledge of wines, order a Bordeaux and talk about how much you would like to visit the area one day. Magic will do the rest.
3. Exotic Accent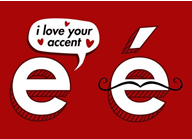 There is a smooth and comforting cadence to French.
A server with a French accent conversing with you is bound to get your imagination of France rolling. You could also fake the accent a little just for the pleasure of your special someone. On a side note, make sure your date doesn't fall for the French accented server. 😉
4. Style & Sophistication
The French are considered trend-setters in certain fields. Use their style to your advantage. Simply the idea of a French restaurant implies style and sophistication. Dress to impress, wear your favorite fragrance and show off your skills with a fork and knife, and let your date enjoy this stylish side of you.
5. Romance
Think France and the first thing that comes to your mind is probably romance. A French restaurant is your way to experience France without having to travel there. Everything from the ambience, décor and the music in a French restaurant is bound to give you the romantic experience that a date calls for. Play with this romantic setup to up your game by a notch.
And besides, its all about enjoying the date and setting the mood right, isn't it? So why not start off with a French restaurant and hope to go all the way French by the end of it! Add that French twist to your date. 🙂